Story
Your dog is giving Teddy a run for my money! He said that Like House no longer played, he was replaced by the more bizarre Like Haf
"Ugh, he pissed himself here. Your dog is running Teddy around for us!" these are sentences that Like House fans will hear quite often now. In the new format of the reality show called Like Haf, in addition to regular arguments, pets will also be dealt with. Newly, only those influencers who have a partner and an animal are heading to the villa. The new version of the show is even more bizarre than the original Like House. It is a good deal?
The show has received a lot of attention from the viewers so far, and only two premiere episodes have been broadcast. At the same time, a good group gathered in the villa, Datlo's ex, Tiktoker Laduška, who mastered the first series, Jan Bendig and Alex Vortex are competing for half a million crowns. Maruna, who was in the first series of the show together with Laduška, is also thinking about participating, she said on social networks.
"Like House is dead and no one cares anymore" YouTuber Stay12 said in one of his reaction videos. According to him, this is also why Prima reached for a new format, according to him, no one was interested in the third series of Like House.
"It's a tragic cringe concept where tragic people go," sums up what the show is based on.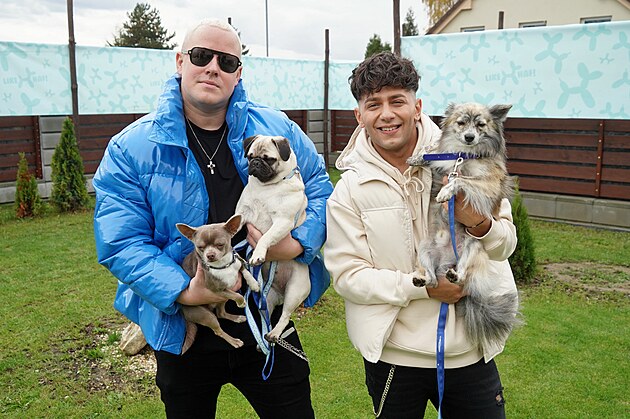 All dog lovers will love Like Haf.
Looks like dog lovers will love Like Haf. An expert on dog training also arrived among the group of influencers, who advised the youth, for example, to clean up puddles after the dogs.
At the same time, it is supposed to help them with education and to make their animals more satisfied and happy. Maybe the audience will learn something that way, but for now the fans are struggling with the show trying to combine Like House with the audience favorite Do you want me?
We'll see, maybe we'll see other formats of the show in the future, such as Like Meow, Like Had or Like Bú.