News
VK, MIPT and Baumanka opened registration for participation in the programming competition for schoolchildren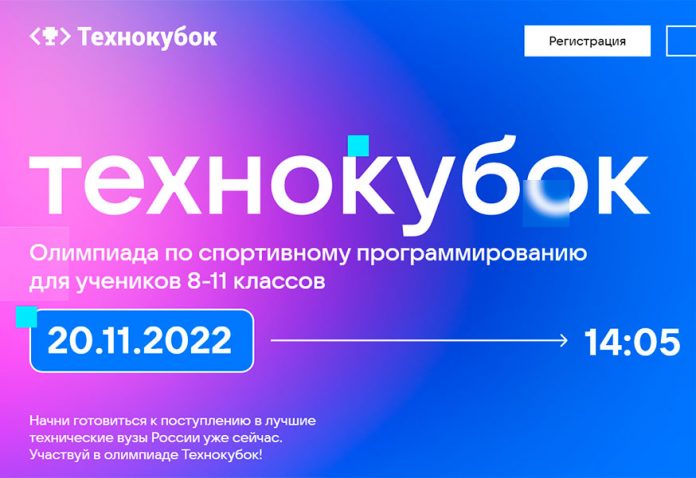 Registration for the Olympiad in sports programming for students in grades 8-11 has opened "Technocup", organized by VK together with the Moscow Institute of Physics and Technology and the Moscow State Technical University. N. E. Bauman, reports VK on Wednesday.
The winners and prize-winners of the Technocup will receive benefits when entering universities, and will also be selected on a priority basis for VK educational projects and internships.
The Olympics will be held in two stages – qualifying and final. The first one will be held remotely on the All Cups platform and will consist of three rounds: November 20, December 11 and January 15. Students can participate in each of the three rounds until they make it to the final lists. Before each qualifying round, you will be able to test yourself and practice in a two-day introductory round. Based on the results of the qualifying stage, the best participants will be invited to the final, which will be held in March 2023.
The format of the "Technocup" is close to international student competitions in sports programming. Assignments are designed for students in grades 8-11. Examples of problems from previous years will help in preparing for the Olympiad.
"Our educational projects help young people build a career in IT. Together with the leading technical universities of the country, we have been holding the Technocup for the eighth year now, and we see that thousands of schoolchildren are interested in the competition. In the previous season of the Olympiad, 154 school students became winners and received privileges for entering universities. We are happy to create opportunities for children to show their talent and make education and careers in IT even more accessible," comments Anna Stepanova, Director of Educational Projects at VK.
"The popularity of IT continues to grow among the youth of Russia. According to statistics, more and more schoolchildren participate in computer science olympiads and pass the exam in this discipline. Olympiads help to immerse yourself in solving complex problems, to show the beauty of the subject. MIPT, in cooperation with leading IT companies, universities, and schools of the country, is developing a comprehensive system of work with schoolchildren. It includes olympiads and competitions, a correspondence school of physics and technology and seasonal olympiad schools, advanced training programs for school teachers, and targeted work with the regions. On the campus of the Moscow Institute of Physics and Technology, the Russian team participated this summer in the International Olympiad in Informatics IOI, and VK offered the members of the team "personal internships," comments Alexey Maleev, director of the Center for the Development of IT Education at MIPT.