Story
Verešová confessed her love for Dubai: But it is also nice in Chuchli, she adds
"For some, Dubai is a place without nature, full of skyscrapers and expensive entertainment. For me, it's less than six hours behind the sun. A guarantee of good weather, white beaches, warm seas, excellent restaurants and great shopping." defends the emirate Andrea Verešováwhich regularly relocates to Dubai mainly in autumn and winter.
"I'm enjoying super relaxation here, it's a place where I can not only laze on a deckchair, but also work and take photos of the new collections of my brands," explained the model, who spends several months in the most famous emirate every year.
But anyone who thought that they were turning their noses up at the Czech Republic would be very mistaken. Verešová can also appreciate domestic meadows and groves, such as Prague's Chuchli.
"Thank you for the invitation to the most important racing day of this season in Chuchli. It was an honor to present the main prize of the President of TGM to the winner of the 101st edition, Petar Foret, which we presented to him together with the director Vladimíra Ďurčáková and Sonia Mrázková," revealed Andrea, who was of course also looking forward to what she would wear. This time, too, she came out on top, just like the singer Kate Matl, who also went on horseback.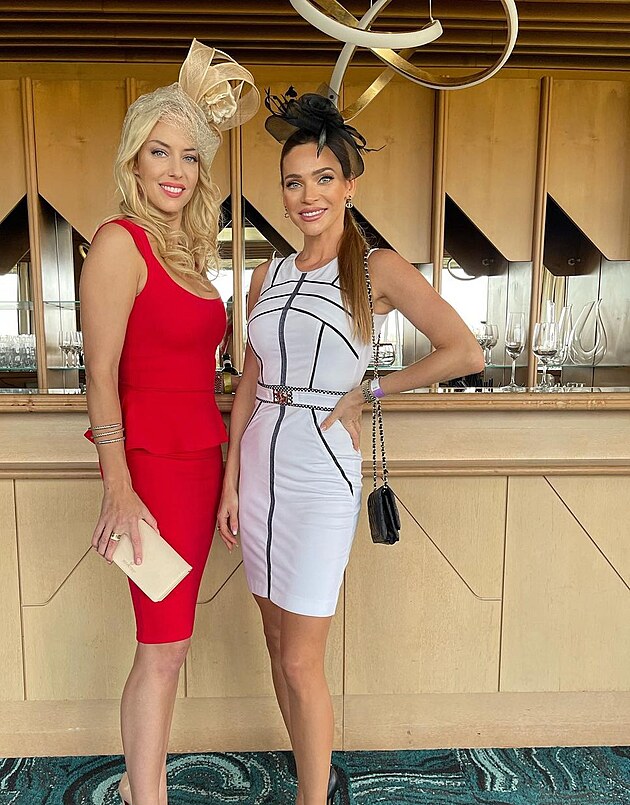 Andrea Verešová can no longer imagine autumn without Dubai. But it is also nice in Chuchli. Kate Matl agrees.
"Do you like horse racing? Horses? What do you bet on the most in life? Me for quality, professionalism and good people," confessed the model, who likes to interweave her posts with a thread of instruction and wisdom that lead to thought.
And when he can meet everything he loves in one place, he is the happiest. Therefore, she could not miss the christening of the new cook Mirka van Gils Slavíková, whom her whole family fell in love with.