News
Testing urban drones in Skolkovo – results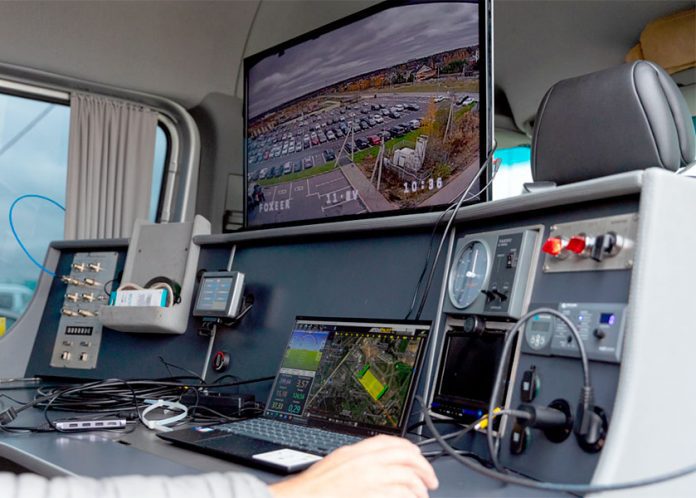 On the territory allotted for testing unmanned aerial systems (UAS), a prototype of the future digital control room was deployed and various digital services for ensuring the safety of drone flights in an urban environment were tested, informs press service of Skolkovo on Wednesday.
Recallin May, the Moscow Innovation Cluster announced the creation of a drone testing zone with the participation of the Moscow government and the Skolkovo Foundation, where Moscow developers will be able to test their solutions and scale their business in the aviation technology priority for the capital.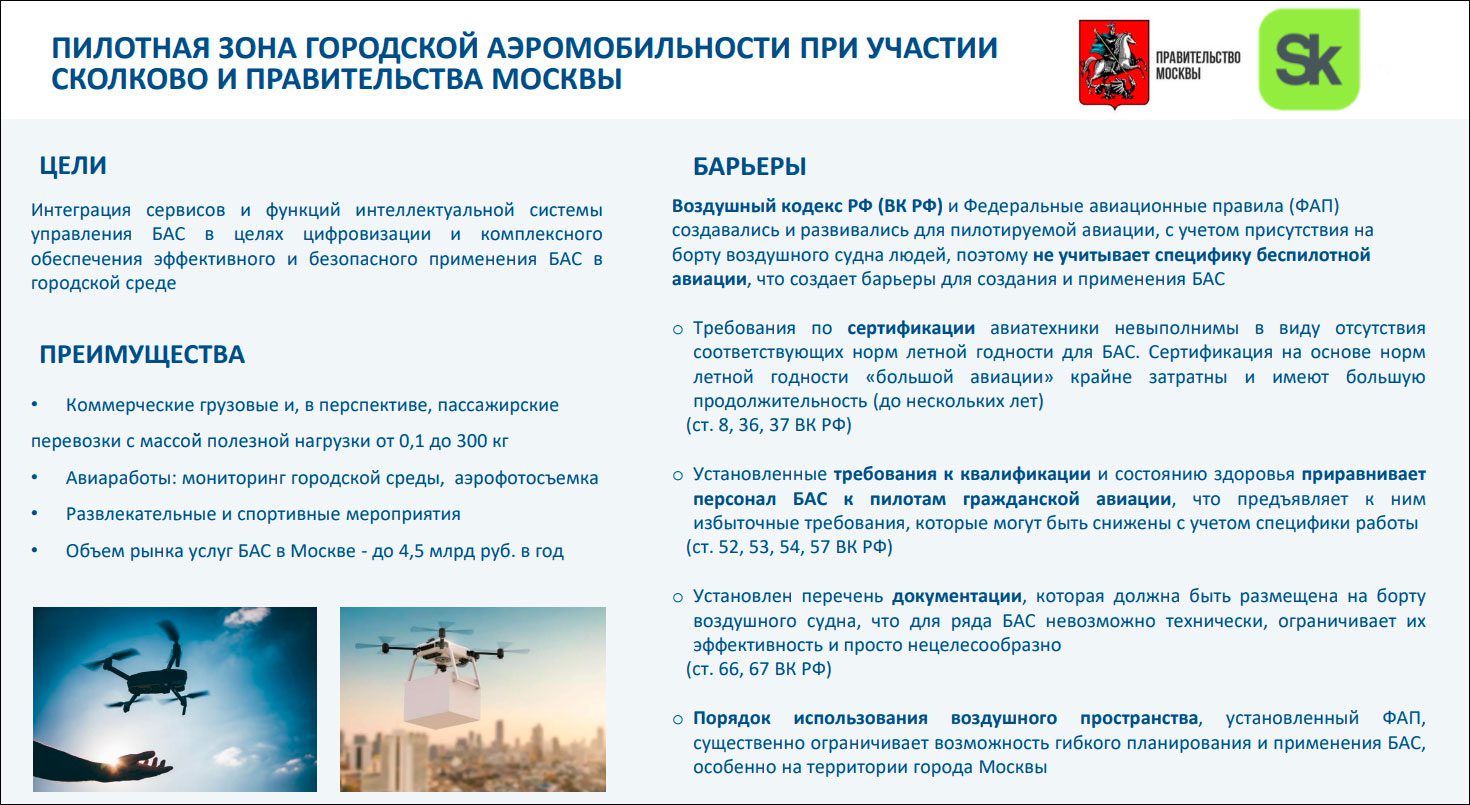 As stated in the Skolkovo report, the monitoring of the movement of drones in the airspace of the test zone is carried out from a single dispatch center. The servers of the innovation center are equipped with functional modules of the IT system, and the drones are equipped with 4G and 5G transponders and trackers.
It is noted that in 2022 "the main approaches that can be implemented in creating an urban air mobility environment" were formed, and now "testing of promising technological solutions for creating the infrastructure of future urban air mobility pilot zones within the framework of the current legislation" is starting. The goal is to assess the safety of drone flights in urban environments.
During the test flights, the tasks of delivery, monitoring and aerial photography were worked out. The process of preparation and coordination of flight plans is provided with the help of a program developed by one of the Skolkovo residents. Test flights to work out scenarios for the use of unmanned technologies in the test area are planned to be carried out monthly, the report said.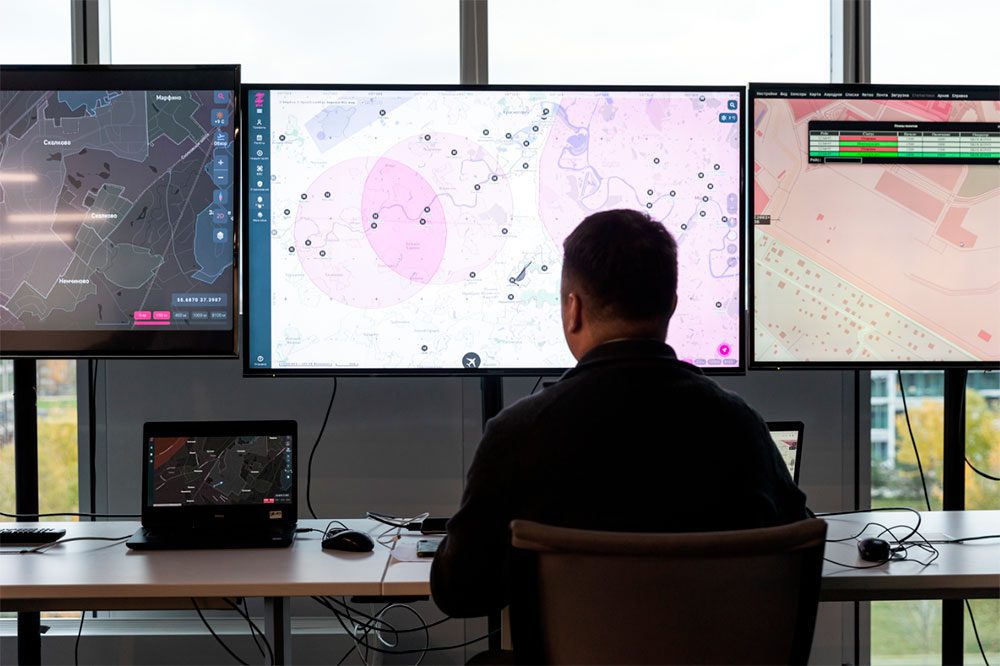 See also: The development of the concept of integrating drones into the airspace of the Russian Federation has been postponed >>>