News
S7 announced the transition to the Russian system for booking air tickets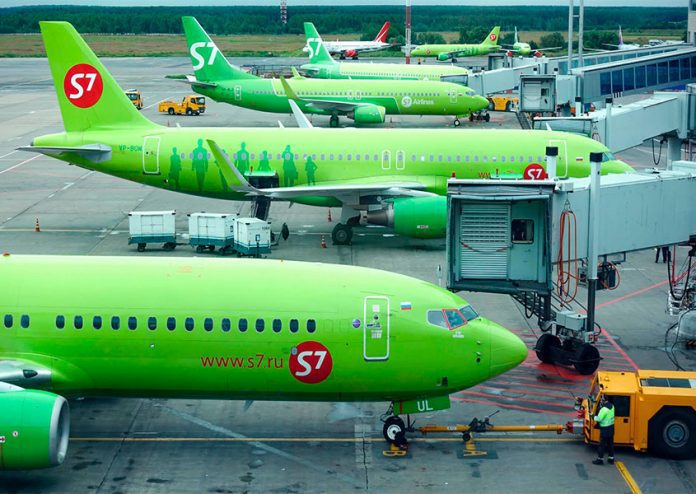 S7 Airlines switched to the Russian ticket booking system, reported carrier on Wednesday.
The main services of the company are already working as usual, but some will remain unavailable until the end of the migration, the report says.
The provider of the new system is Online Reservation Systems JSC. Prior to this, S7 used the services of the Spanish Amadeus for many years.
Recallin June, the Pobeda airline switched to the domestic automated booking information system – it chose the Leonardo system from Rostec.
As of June 2022, the Leonardo system has already been implemented in more than 50 airlines with a traffic volume of over 40 million passengers per year, including Red Wings, Aurora, Rusline, Yamal, UTair, Alrosa. According to "Interfax", in October the transition to "Leonardo" began "Ural Airlines". Aeroflot planned switch to it from November 1.
See also: Program for the development of the air transport industry of the Russian Federation until 2030 – what needs to be done in terms of IT >>>
As wrote D-Russia.ru, in February 2014, it became known that Rostec was developing a project to host databases on air travel in Russia and create a unified national settlement information system for booking air tickets. Airline representatives then unofficially stated that aviators were not eager to change foreign booking systems to a Russian analogue and believe that the new system was "redundant" for the market, and its support would cost "extremely expensive". In September 2015 was launched a test version of the national system for online booking of air tickets.
In 2016, federal law No. 374-FZ amendments were made to the Air Code of the Russian Federation, involving the development of requirements for an automated information system for issuing air transportation (AIS AFP).
In 2019, by government decree No. 955 these requirements were approved: exclusive rights to AIS ERP must belong either to the state or to an organization whose founders and leaders do not include foreigners or Russians with dual citizenship; the automated system and all its elements should not have the functions of forced updating and management from abroad; Warranty maintenance of AIS ORP is required to be carried out only by Russian organizations, and its databases, servers and other technological infrastructure must be located exclusively on the territory of Russia. The requirements came into force on October 31, 2021.
August 2022 were accepted and from October 30, updated requirements for AIS ORP began to operate: only Russian software should be used in it.
By the end of October 2022, the leading Russian airlines had to integrate their air ticket booking systems with AIS AFP.