Story
Royal family counter-attack: Mike Tindall with a spider on his head shines in the reality show, the Crown has passed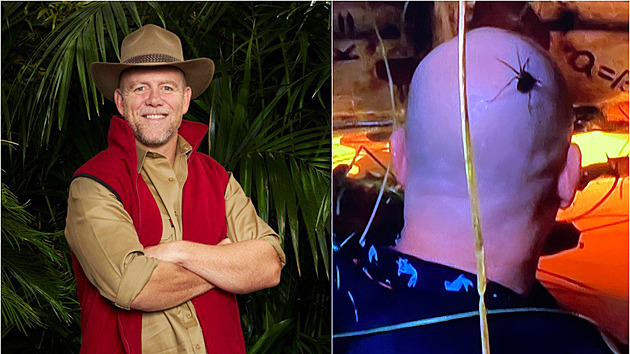 Mike, the husband of Princess Anne's daughter Zara Tindall, is known as the biggest sympathizer of the British monarchy ever. A tough guy to look at, a former representative of England in rugby, but above all a guy with a big heart and no less a smile.
The traditional British reality show is reminiscent of Survivor-type survival games, but it is much harsher. So in one of the first episodes, Tindall went into a flooded cave to collect food for the tribe, with a giant spider crawling on his head.
"I'm the only one here without hair," he remarked as he volunteered for the challenge.
His performance caused quite a stir, just like when, during one of the quieter moments in the camp, he very skillfully started rapping the cult hit Ice Ice Baby by the rapper Vanilly Ice and a number of other hits.
His teammates immediately christened him Vanilla Mike, and excited onlookers agree that Christmas must be a lot of fun at Scotland's Balmoral, where the royal family traditionally hangs out.
According to many, Mike Tindall is the biggest favorite to win, he himself let it be known that he has no special tactics. He is said to have received only one piece of advice from his wife, Zara, to be careful when eating.
"Zara's biggest concern is how loudly I eat. She will be very happy if someone here reminds me that I breathe loudly, because she blames me for it all the time. Otherwise, she told me to go enjoy it and be myself," he revealed.
In connection with the fact that the British ITV also sent to Australia ex-health minister Matt Hancock, who resigned due to the scandal where he passionately kissed one of his advisers despite the covid measures, including social distancing, the ongoing series of the show I'm a Celebrity is an absolute blockbuster.
Even much bigger than Koruna, about which a lot has been written in recent weeks, but after its publication there is silence on the footpath.
The question arises whether it was not a bit of a tactic on the part of the royal family. There were fears that the latest series of the Crown, devoted mainly to the collapsing marriage of the current king Charles III. with Princess Diana, will damage her reputation. And what better distraction than to send the biggest hottie to possibly the most popular reality show in the country?