News
Renault Group and Google Announce Expanded Collaboration to Further Turn Cars into Gadgets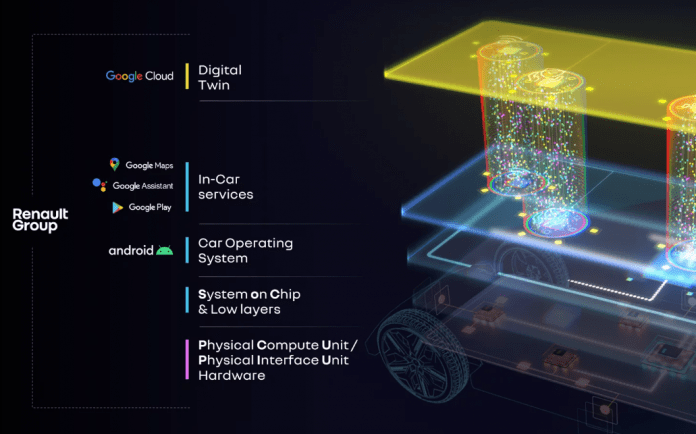 American Google and French automobile concern Renault Group announced on Tuesday about expanding cooperation in the development and launch of digital architecture for software-defined vehicles (Software Defined Vehicle, SDV), which the concern plans to release in the future.
How clarifies Reuters, automakers and technology companies including Sony, Apple and Google have long been drawing up plans to combine their future car models with smartphone-like platforms. This will allow introducing paid services for car owners and updating car software "over the air". In particular, Google and Renault intend to develop a set of built-in and plug-in software components for SDV.
The partners agreed to create a virtual twin of the vehicle with advanced AI capabilities to facilitate the integration of new services into the SDV and the creation of built-in and add-on applications.
The automaker believes that cooperation will increase the "resale" value of its vehicles and keep customers in the process of after-sales car service. These are two key factors influencing the group's financial results.
The report emphasizes that with the help of cloud services Google Renault Group is turning into a "technological" (i.e. information technology – ed.) company.
At first glance, it may seem that the desire of auto giants to sell services and focus on the IT sector is associated with solving engineering problems and improving consumer properties of products. However, judging by the recall campaigns, the concern is still far from that. In 2021 was held Renault Master recall due to possible damage to the "fuel supply line due to contact with the cylinder head." March 2022 recalled several hundred Infiniti QX60s – the driver could "experience spontaneous engine shutdown" while driving.
Renault Group claims that the company needed cloud technologies in cars to "become more flexible, efficient and profitable."
See also: China bans export of data collected by connected cars >>>