News
Permissive procedure for export from the Russian Federation for certain types of telecom equipment has been extended for a year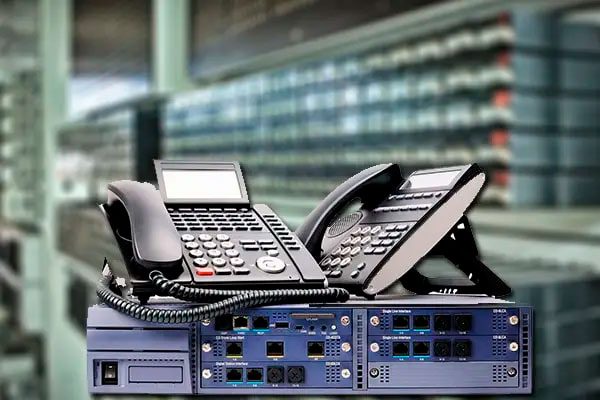 The government extended for a year – until the end of 2023 – restrictions on the export of a number of goods from Russia, including some types of telecom equipment, the corresponding decree was signed by Prime Minister Mikhail Mishustin, informs government website on Thursday.
Recalla temporary ban on the export of certain goods and equipment from Russia was established by a government decree in March and was supposed to be valid until the end of 2022.
At the same time, lists of such goods were determined, in total more than 1.6 thousand items – in particular, technological, telecommunications, medical equipment, vehicles, agricultural machinery, electrical equipment, monitors, projectors, consoles, etc.
Their export is prohibited to all foreign countries, with the exception of the member states of the Eurasian Economic Union (EAEU).
Issuance of permits for the export of telecom equipment from Russia to the EAEU is engaged Mintsifra.
List of telecom equipment subject to restriction
Telephone sets, including telephone sets for cellular communication networks or other wireless communication networks; other apparatus for the transmission or reception of voice, images or other data, including apparatus for communication in a wired or wireless network (for example, in a local or wide area network), other than transmitting or receiving apparatus of heading 8443, 8525, 8527 or 8528
Discs, tapes, solid-state non-volatile data storage devices, "smart cards" and other media for recording sound or other phenomena, whether or not recorded, including matrices and master disks for the manufacture of discs, other than articles of Chapter 37
Transmitting equipment for radio broadcasting or television, including or not including receiving, sound recording or sound reproducing equipment; television cameras, digital cameras and camcorders
Radar equipment, radio navigation and remote control radio equipment
Receiving apparatus for radio broadcasting, whether or not combined in one housing with sound recording or reproducing apparatus or clocks
Monitors and projectors that do not include television reception equipment; television reception apparatus, whether or not incorporating a broadcast radio receiver or apparatus for recording or reproducing sound or images
Parts intended solely or primarily for the apparatus of headings 8524 to 8528
Printed schemes
Semiconductor devices (for example, diodes, transistors, semiconductor-based converters); photosensitive semiconductor devices, including photovoltaic cells, assembled or not assembled in modules, mounted or not mounted in panels; light-emitting diodes (LED), assembled or not assembled with other light-emitting diodes (LED); piezoelectric crystals assemblies
Electronic integrated circuits
Electrical machines and apparatus having individual functions, not specified or included elsewhere in this Chapter
Insulated wires (including enameled or anodized), cables (including coaxial cables) and other insulated electrical conductors, with or without connectors; optical fiber cables made up of individually sheathed fibres, whether or not assembled with electrical conductors or connectors
Optical fibers and fiber optic bundles; optical fiber cables, other than those of heading 8544; sheets and plates of polarizing material; lenses (including contact lenses), prisms, mirrors and other optical elements, of any material, unmounted, other than such optically unfinished glass elements
Lasers other than laser diodes; other optical appliances and instruments, not specified or included elsewhere in this Chapter