Story
Pajamas, thermoses, mugs and now a board: Harry Potter still attracts and sells!
Even after more than 20 years have passed since the filming of the first part of the saga about the wizard named Harry Potter, the original hero does not lose his breath and fans are still crazy about him. This is also evidenced by the shop counters. Whether it's pyjamas, thermoses and mugs or even board games, everything is sold with the HP brand.
Whether it was recently retail chains such as Billa or Pepco, or board game manufacturers, everyone can rub their hands. Harry Potter still appeals and above all sells very well.
For all those who regret that they did not have time to collect the required number of points and missed the chance to drink tea or cocoa from a mug where the Hogwarts Express appears only as a "chosen one", there is no need to be sad.
For example, they can lighten their mood with Desítka, an educationally entertaining game based on quiz questions that Czechs love. It was first launched by Mindok in 2018 and has since become one of the best-selling games. Thanks to its rocket start, it soon received many variants, such as Desítka Česko, Desítka Cestování, Food and drink, etc.
Now the fans of another global hit have arrived Harry Potter.100 circuits with a thousand questions thoroughly test knowledge from all parts of the book and film series. Both orthodox Potterheads and those who didn't pay too much attention while reading or watching the film will enjoy it.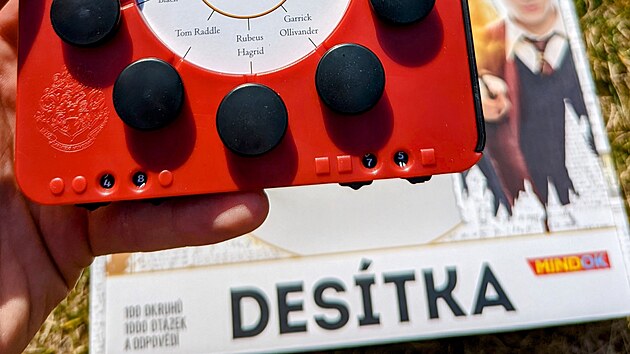 Harry Potter is still very popular with chain stores and their customers. The legendary magician also attracts board game creators.
The game is designed for 2 to 8 players, so you can have fun with it, for example, on the train on your way to vacation or in the family or clubhouse. It will entertain older schoolchildren, as well as parents or grandparents. The condition for success is knowledge of the work and the ability to remember the answers of other players.
In the event that you completely fail at the first game, there is nothing easier than to refresh and supplement your knowledge by watching new movies.