News
On the hacking of the phone of the British ex-premier by "Kremlin agents"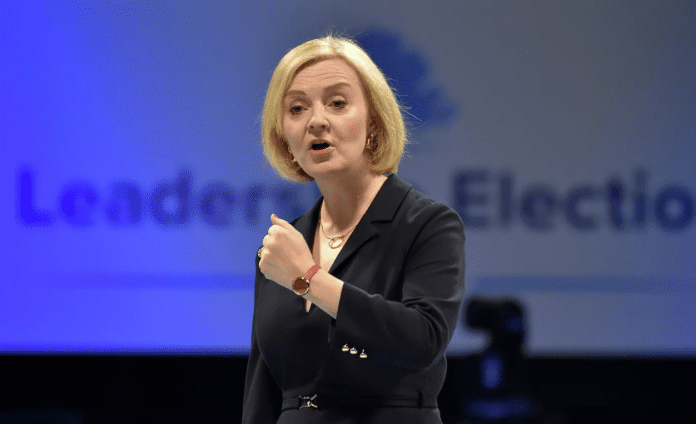 On the background publications British media reports of a possible hacking of the phone of ex-Prime Minister Liz Truss (Liz Truss) by "Kremlin agents" British politicians called for an urgent investigation into the incident, said on Monday arstechnica.com.
The publication, citing unnamed sources, said that Truss's personal phone was hacked by "agents allegedly working for the Kremlin" while she was foreign minister. As a result, the correspondence that the former prime minister had been keeping for a year could have ended up in the hands of hackers.
Truss's correspondence, in particular, concerns "particularly important discussions" with foreign ministers of various states about the NMD in Ukraine, including detailed discussions of arms deliveries.
By according to 19fortyfive.comRussia stated about the British involvement in the Nord Stream terrorist attack based on an intercepted message from the former British Prime Minister to the US Secretary of State: a minute after the gas pipeline was blown up, Truss wrote Anthony Blinken from her personal iPhone: "Done."
Recall that earlier the American intelligence services German Chancellor Angela Merkel's phones were hacked and Brazilian President Dilma Rousseff. Merkel also had infected not only a phone, but also a computer.
Recall on the occasion of the hacking of mobile devices of politicians, committed with the help of spyware. Pegasus Software development by the Israeli company NSO Group.
Two circumstances seem to be the main ones in the history of hacking the phone of the user Liz Truss.
First, the neglect of the basic rules of information security. You should not correspond with the Minister of Foreign Affairs (Secretary of State, in American terminology) of another state from a personal smartphone.
See also: Hillary Clinton used only personal email during her tenure as US Secretary of State >>>
Secondly, the immediate attempt to unsubstantiately blame "Kremlin agents" for the information security incident betrays Britain's naive desire to justify the prime minister's negligence at the expense of Russia to blame. In fact, the only thing that matters is the answer to the question whether the correspondence between Truss and Blinken about the terrorist attack on Nord Stream, which got into open access, is genuine or not. Who made the correspondence public – against the background of the discovery of those responsible for the terrorist attack, this does not matter.
Finally, one more circumstance should be noted. The Daily Mail writes that the scare from the data leak was so strong that the former prime minister's smartphone was placed in a "safe place" where Kremlin agents could not reach. If so, then this, although harmless, is still one more stupidity. Access to the device is not required to retrieve data from iPhone. Notable cases personal data hacking were associated with penetrations not into the iPhone, but into iCloud.
See also:
Photo (c) RIA Novosti