News
Maxim Parshin became President of the Russian Federation of Sports Programming
Deputy Minister of Digital Development, Telecommunications and Mass Media Maxim Parshin has been elected President of the Russian Federation of Sports Programming, the Ministry of Digital Development told D-Russia.ru.
At SPIEF 2022, the Ministry of Digital Development and the Ministry of Sports signed a cooperation agreement to create a sports programming federation to "develop and popularize sports programming as a new intellectual sport, increase interest in programming as a professional activity through competitive motivation", now the federation includes 43 regional branches, it is said in Ministry of Digital Communications. Representatives of these departments elected the president of the federation.
Organization established on the initiative Prime Minister of the Russian Federation Mikhail Mishustin, who a year ago announced his intention to organize a federation at a meeting with Russian teams participating in the Moscow finals of the World Student Programming Championship ICPC (International Collegiate Programming Contest).
Mishustin made a statement about the creation of the federation in the presence of the ICPC executive director, Baylor University professor Bill Poucher, who was then in Moscow (Bill Poucher).
Maxim Parshin took an active part in organizing the ICPC Moscow final in 2021.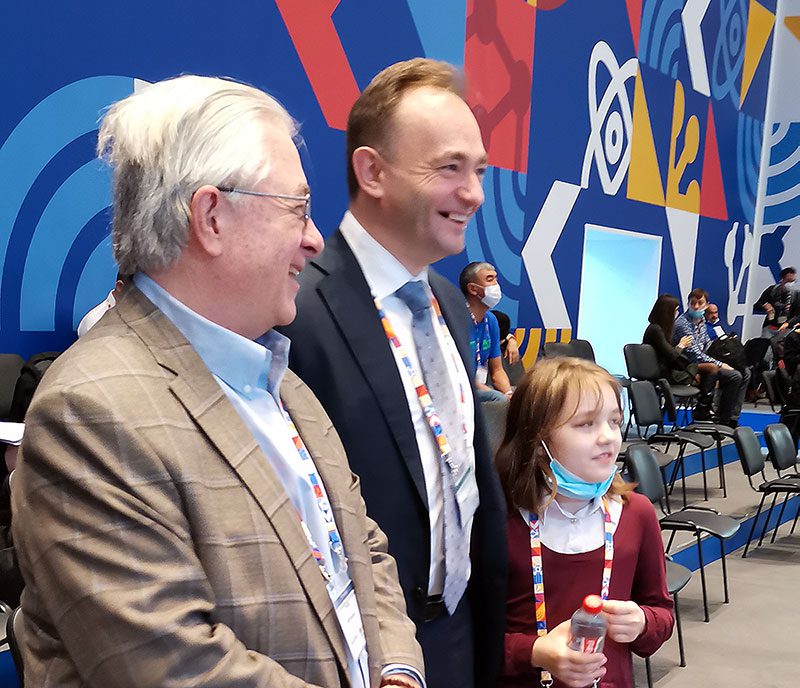 The role of the newly created federation in the current system of organizing sports programming competitions is not obvious. The function of a global public organization that unites participants in sports programming competitions is currently successfully performed by the ICPC, and in some countries by the regional branches of the ICPC. In addition to ICPC, there have been other competitions for decades, in the organization of which the newly created federation has not yet taken part.
The idea to create a sports programming federation in Russia was first expressed by ITMO professor (this university is the world's only seven-time ICPC champion) Anatoly Shalyto. During the days of the ICPC finals in St. Petersburg (2013), this idea was discussed at a meeting of coaches of Russian teams and was not supported: the participants feared the inevitable bureaucratization of their activities if the state participated in it.
More about it see text the prof. Shalyto. Here we only note that the goal of the initiative was not to organize competitions and prepare for them, but to support domestic coaches (in the form, for example, by conferring honorary titles on them), who, together with their students, have achieved truly unique achievements in sports programming.
See also: Are Universities Necessary to Organize a Sports Programming Federation in Russia? >>>
The federation, created by the Ministry of Digital Development and the Ministry of Sports on the initiative of the Prime Minister, is an independent phenomenon, external to the ICPC and the world of sports programming in general. The result of her work will be clear after a while.
It is obvious, however, that this result entirely depends on whether Maxim Parshin and the structure he leads can establish an informal, creative contact with the sports programming community and universities.
This is the most difficult task.
See also: