Story
Luktuma described his preparation for Clash of the Stars. He dedicated the winnings to his late brother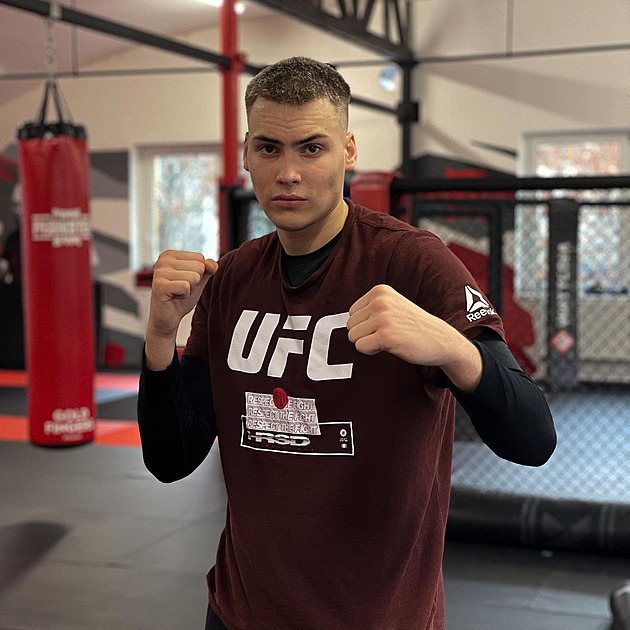 Lukáš Tůma, who appears on social networks under the nickname Luktuma, became famous primarily for his videos on TikTok. Currently, his name is most often associated with winning the third Clash of the Stars gala. He decided to describe the path to it in a new YouTube video, which is also his first on the platform.
Tůma belongs to the most prominent figures of the new wave of Czech influencers. He makes videos primarily for a younger audience on TikTok, something he has been criticized for in the past. He refuted the negative opinions of many followers by participating in the third series of the reality show FTV Prima Like House. There he also showed a different face than the one he presents on social networks and gained many new fans.
But he got the most positive reactions thanks to his wins in Clash of the Stars tournaments, especially the last one. On the last Saturday of October, he fought David "Olchič" Olchava and won the match after an exciting fight. The audience was surprised in what condition he showed them.
Tuma decided to show his fans the last month of hard preparation through a YouTube video. "I want to welcome you to my first video. I want to take you on my journey, you will see how I prepare and how I struggle. You will see the final process, maybe even my body, or if I somehow change mentally," introduces his video. The following is a talk about how he got into the sport and what his relationship with it was before.
On social networks, he often presents himself as a friend of Honzi Michálek, who also got a chance to speak in the video.
"I met Luky when we both started filming on TikTok. When the Clubhouse app became popular, we talked and agreed on a joint event. We immediately hit it off," Michálek describes. He himself participated in Clash of the Stars and throughout the video you can feel the support of a close friend. "I'll bet fifteen grand on Luky winning," says Michálek.
I was in my forties before the match
The series of training videos are filled with clips in which Tůma describes his feelings before the match.
"I'm just set up so that I'm just going there to win. I'm going for my second win," he says. From his words, viewers can feel the openness, sincerity and at the same time humility with which he approached the whole match. To meet the weight limit, he did not eat or drink all day the day before the weigh-in.
Just before the match, his feelings escalated, which is faithfully captured by professional footage. After a tense and very even match, he managed to win.
"I would just like to say that two days ago I still had a fever of forty degrees and I still didn't cough up for the match and I played," begins his post-match acceptance speech. "And I want to send this win to my brother, who is no longer with us. So Pete, this is for you," he delivers emotionally.
The comments under the video immediately began to fill with positive reactions and congratulations. "Congratulations, I wished you so much. Really great video, keep it up" one fan thinks. At the same time, many of them were moved by his words and dedicating the win to his brother. "That last sentence really got me, you're a great boy" writes one of them.
Followers also highlight behind-the-scenes information that their favorite influencer tells them. He talks about his free time, his childhood and his feelings. However, they appreciate not only the content of the video, but also the manner in which and how professionally it is filmed. Most of them have forgotten most of the reasons they used to condemn him and are looking forward to the next video.