Story
Koleso was attacked in the club, the police are dealing with the situation. The manager spoke about the incident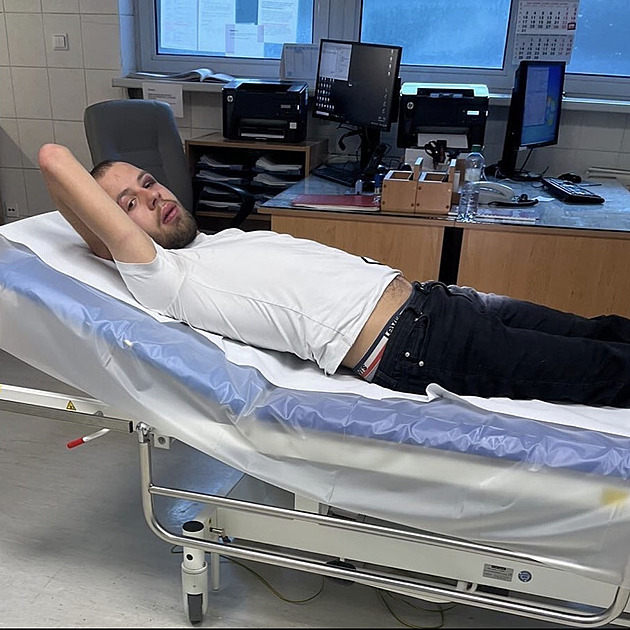 In recent days, fans were worried about Patrik Pešava, who appears on social networks under the nickname Koleso. He ended up in the hospital last week and according to available information, he was in a very serious condition. His manager Denis Burkett told antiyoutuber.cz the details of the whole situation.
Koleso caused many debates on social networks with his behavior. He has had problems with the police in the past and recently informed his followers that he could go to prison for up to eight years. Allegedly due to the fact that he was driving a car, although he does not have a driver's license.
He shocked his fans on Sunday night. A photo appeared on his Instagram profile showing him lying in a hospital bed with a bruise under his eye and contacting his manager, who was supposed to provide more information about his health. "The wheel has a massive bleed on the brain, a torn retina and a broken rib," Burkett described on his Instagram at the time.
Cerebral haemorrhage
On Thursday evening, he outlined what happened on Sunday to the editors of antiyoutuber.cz. "Koleso was attacked on Sunday at a quarter to four in the morning at the Royal Music Club in Náchod," describes Burkett. "One of the former members of the security got into it. He told him that he puts stupid things on social networks, that he hates him and that he will give him. Patrik replied that he should go for it. Well, suddenly he was lying on the ground and the man was beating him," he claims. Koleso was later taken to the emergency room.
"He is relatively well now. He had severe bleeding on the brain and a torn retina. He didn't have broken ribs, it turned out they were just bruised." Burkett says with considerable relief. Koleso is expected to be out of danger and will be released from the hospital on Friday.
At the same time, Burkett expressed considerable concern over the events of the past few days. The incident should reportedly be handled by the police and they plan to contact lawyers. The Instagram profile @_tacticos_bet_, which donated 60 thousand crowns to Koles, should help them with possible costs.