Story
I have been waiting for craftsmen for two months, says Pártlová: Instead of wine, she has water in the cellar
When she fulfilled one of her dreams and bought a wine cellar for her new house, Martina Pártlová (43) had no idea that it would have a lot of water in it rather than delicious juice. Of course, she has nothing to do there, so she waits for the craftsmen who have to fix the current situation. Fortunately, he takes it with humor and self-awareness. In an interview with Expres, she revealed, among other things, what stage the renovation of the farmhouse she bought is in, as well as how important it is to choose the right kitchen.
At the christening of her friend and X Factor colleague's cookbook Kamila Nývltová with Martina Pártlová she admitted without torture that baking pastries and preparing desserts are not her strong points. Rather than a proper oven and baking pans, she invested in a wine cellar, which she bought for her new house outside Prague.
Little did she know that her path to her dream corner and "sewing shop" would be quite thorny.
"It's true that I have a wine cellar at home. But now we can't use it because water is still flowing into it. Which is a shame because it's really beautiful. Unfortunately, no one has yet been found to repair it." the singer lamented for Expres.
"They are not people. I have been waiting for the craftsmen for two months," added Martina, who doesn't have to be so sorry that, as far as her second property is concerned, she still has plenty of time for reconstruction.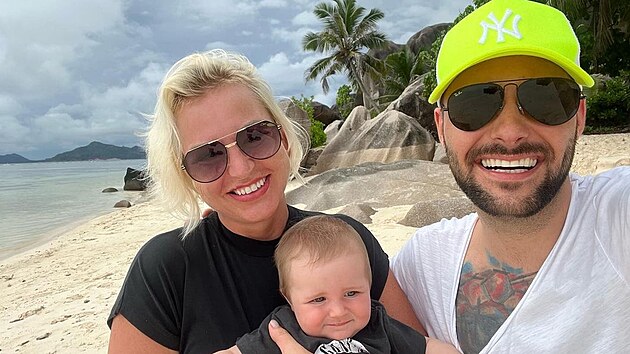 Martina Pártlová with her partner and daughter
"I'm waiting for a building permit there. I still have about four or five years left," she smiled when it came to her country house she had recently acquired.
In the Expres video interview, we discussed not only baking, wine and the lack of craftsmen, but also happy moments with daughter Stella and the joys and sorrows that parenthood brings.