Story
Gleb Kuchuk on discrimination against Ukrainians in the Czech Republic. In the movie The Victim, he plays with Maximova that he didn't know them from Russia
The movie Victim is now heading to theaters. What is his main idea?
My character let fear rule her. If you run this, you will become weak and get used to making bad decisions. Viewers should definitely not be like my hero, and they should leave cinemas thinking first and then making decisions accordingly.
Is xenophobia a big theme in the film?
Definitely discrimination. And that is very important, so I am glad that director Michal Blaško made such a film.
You have been living in the Czech Republic for six years. Have you ever experienced discrimination?
Never. Neither me nor my friends. I haven't even heard of anyone ever making any allusions to them being from Ukraine. I think if you live a normal life, no one will notice you. But when something goes wrong, who you are suddenly becomes a problem. They'll start bringing up where you're from.
In the film, you played alongside Elizaveta Maximova, who was born in Russia but condemns the war in Ukraine. How was filming with her?
She is perfect. We only met directly on the set and from where I didn't know them. The worst things happened when the film was in post-production. But even if I filmed with her only today, i.e. during the war, I wouldn't make it a problem. Especially when people from Russia who live in Europe show support for Ukraine. Not many Russians do that, so I appreciate it.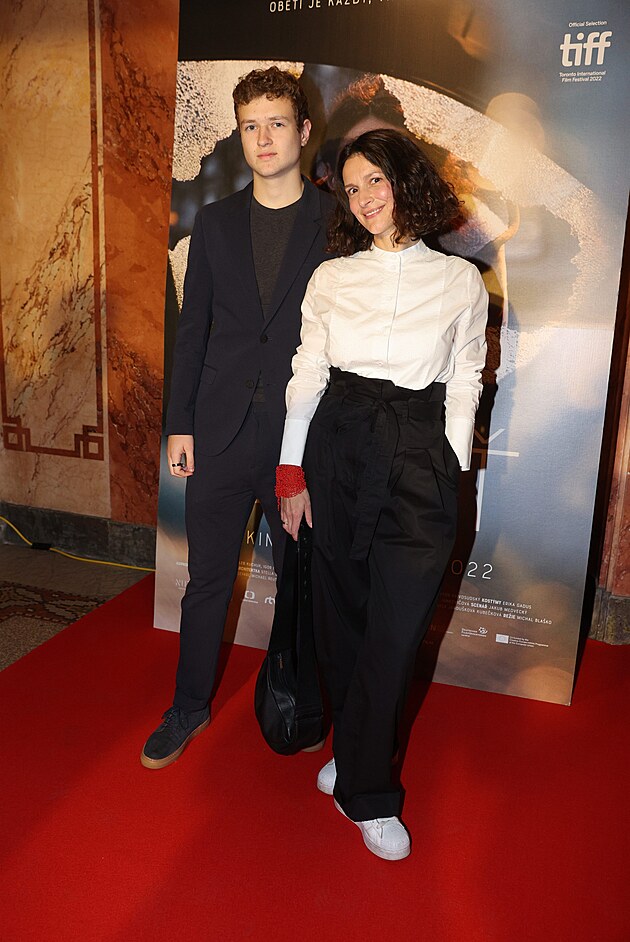 The premiere of the film Victim in Prague's Lucerne. Gleb Kuchuk with his movie mom.
You have lived here for six years, you understand Czech, yet we conduct the conversation in English.
I moved to the Czech Republic in 2016 when I was ten. I didn't even speak English back then and I was going to an English school, so learning English was a priority. Now I'm learning Czech, I understand enough, but I still don't know much (laughs).
I was impressed that you don't have much acting experience yet and you jumped right into the lead role.
That's right and this is actually my first and biggest role. The fact that it was successful was quite a shock, because I didn't really have any experience. At the same time, the casting lasted only 6 months and about 50 people participated.
Congratulations. Where will we see you next?
Now I've been working on Das Boot, that's a German series, and I'll appear there in one episode. Otherwise, I'm waiting for other roles, feel free to put that in the interview (laughs).