We met with Dmitry Tarasov on the eve of the Coach's Day and, of course, we talked, first of all, about football, Lokomotiv, the club with which he came to the championship, and the role of mentors for the players. And I also found out how Dima relates to his work, where he is so vociferous from and which of the stars supported his performance on stage.
– Dima, this Sunday Russia celebrates Coach's Day. Do you remember your first football coach?
– Of course I remember. This is Belkin Sergey Anatolyevich. My father took me to the Labor Reserves section at the age of 6. I remember this day very well. We rode the subway, then the bus, came to training. They gave me the ball, the coach came up and said – show me what you can do. I didn't really know how to do anything back then. But he decided – fit, let him train.
— Once the ball was given, no one could take it away from you!
— Yes, and still can't (laughs).
– By the way, they write that your father saw you in martial arts?
– This is indeed true, because my dad taught martial arts in the 90s. When there were still halls in the basements. He always pulled me into his workouts. And I saw my future connected with karate.
– Have you mastered anything yet?
Yes, the skills remain. I still do boxing, MMA. I like it – it's like a hobby for me. And the skills are good. Everyone says that if it were not for football, then there would be a great future in this sport.
– Do they really say that a lot depends on the first coach?
"It really depends on the coach. When I moved to the Spartak school, there was a coach Anatoly Fedoseevich Korolev, who brought up such famous players as Yegor Titov. So he gave me a great school and a lot of experience, due to which I built my professional career.
– What does it depend on? From teaching methods or maybe from human attitude?
"I think it's all connected. He took discipline very seriously. And he always said: parents come first, studies come second, and only then football.
– An excellent teacher, by the way – this is important. After the Moscow football schools, you left for Tomsk. Did you feel like a metropolitan hero there?
"It was a very difficult choice for me. I just turned 18. In Spartak, my career did not work out: they said that I was not needed and terminated the contract. The coach told me that it is better to go to another team. I thought for a long time. At that moment, I had football agents and a variant with the Tom team from Tomsk. There was the prospect of playing not in the backup team, but to get into the Premier League. I realized that this is a chance. I told my parents at dinner. They were a little shocked, surprised, because I always lived with my parents. But, I made a decision. It was hard, of course. The first month I generally lived in a hotel where the conditions were not very good. Then I was rented a one-room apartment with cockroaches, with a TV that showed only one channel. But I did not regret it, and literally three years later I moved to the Moscow football club, and then to Lokomotiv.
– Your fate is closely connected with Lokomotiv. Can you say that it has become your second home?
– Of course, I played for Lokomotiv for almost 10 years, and this period is quite long. Yes, my second home.
– Tell me, coach, is he just a mentor, or can he be a friend?
— I think a coach is both a friend and a psychologist. We still maintain good relations with Yuri Pavlovich Semin, and I can call him a friend. He was the first to invite me to Lokomotiv, it was with him that we won the Championship. Thank him very much for everything.
– By the way, you yourself did not seek to do coaching work?
– Now my professional career has come to an end, probably a year ago I made such a decision. And I thought a lot about what to do. Now Sasha T-KILLAH and I have created a club – Rodina Media. I like it, I play there and lead. Sasha is responsible for the media side, I am for the professional side. It's cool when you recruit players yourself, when you communicate with them yourself. And the coach, and the president, and the player – all together. Now a whole league has been created, the second season has begun, we have already played one game and won against the team of Sobolev and Jiki – these are the current players of Spartak Moscow.
– Tell me, were you offended by the criticism of the coach at one time?
I have always considered criticism an additional motivation. And with Yuri Pavlovich Semin, I had one very interesting moment. We played the Russian Cup final. Game in 6 hours. He came up to me – we need to talk: you trained terribly, you look terrible, I don't want to put you in the first team at all. Said a lot of negative stuff. But, he says, today you will play. With such thoughts, I went to prepare for the game. I had 3 hours of sleep. But I didn't sleep at all, I walked around the room, getting ready to get on the field faster, that is, for me everything he said was motivation. That is, I perceived criticism absolutely normally, and in general I perceive it calmly in life.
– And what the haters write about you on social networks, do you also react calmly?
– Just off the ears, not interested. And the criticism of the fans, it was objective and I listened to them.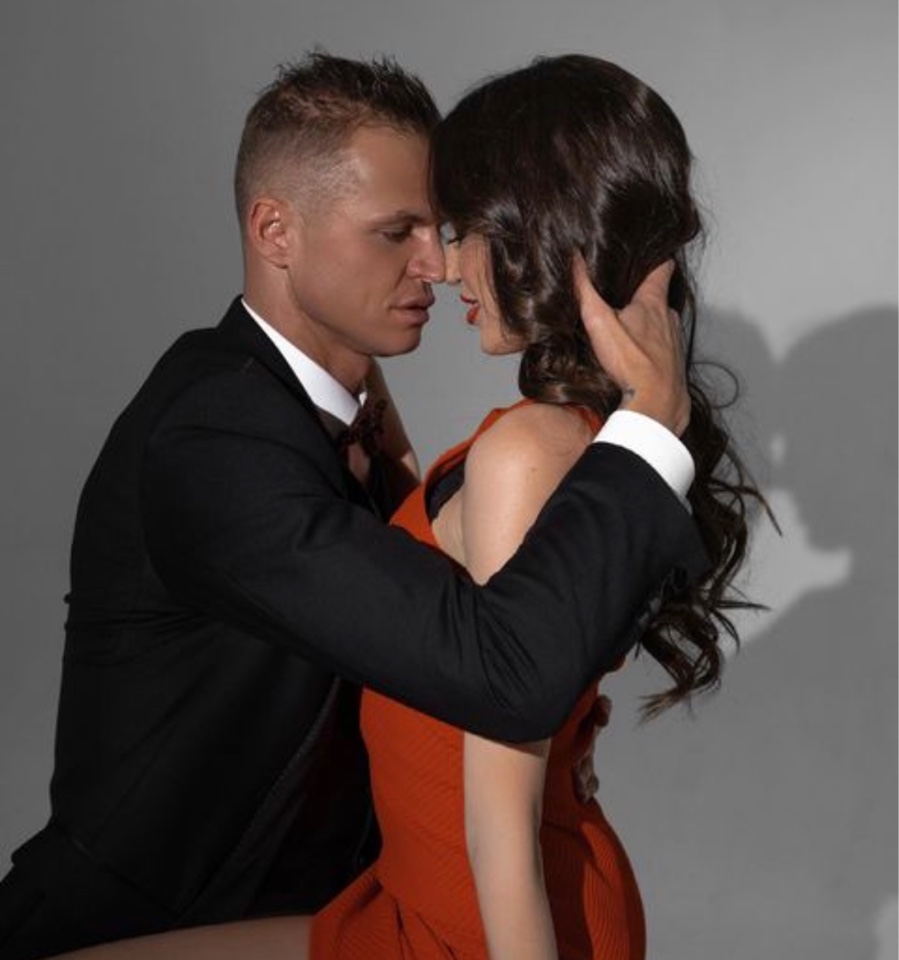 – Dima, all the coaches in the films are presented as people with dedication, noble. Is this not an exaggeration?
– I think no. They are hard workers and fanatics of their work. And I know it 100 percent. There was one coach at Lokomotiv, he also worked with me and, probably, lived to the detriment of his family. We just played the game, he is already reviewing it. He was busy with his work for 24 hours. Movies like Moving Up are very motivating and young people should watch them.
– And you watched films about football. How realistic are they?
– I watched the movie "Coach", very realistic. The hardest part is getting the game off. Because actors are not professional players. And if you take the players, the picture will look more interesting.
– And you yourself have not yet appeared in the cinema?
– I starred in a football series. But, I played myself there, it was just in Lokomotiv. I had to leave the locker room and go to the car. According to the story, our fans saw me and the coach, and we passed by and allegedly did not say hello to them, although I never do this in my life. I will not praise myself, but I am one of those football players who never refused an interview. Because I understand that journalists have their own profession. Don't be shy to speak up and be who you are.
– Dima, you took the microphone in your hands with a very confident grip. How seriously do you take your art?
– Singing is my hobby, and I don't make any big plans for this. And I took the microphone in my hands as a child. My family loved and sang karaoke. My older sister Katya went to a music school after school, and there was no one to leave me with. And I sat with her, watched her play. They gave me some bells so that I played along. When we go to karaoke with friends now, I always sing and I like it. Everyone asks me where this voice comes from. I say, my soul just sings, that's why my voice is like that.
— Dima, what kind of music was in your youth? Who did you like? Who were you listening to?
Everything comes from the family. My father is a music lover, and listened to different music. But I clearly remember that before training, he always loved the Lube group. I knew one album just by heart. We had a cassette recorder in the kitchen and we always listened to Lube. And so I am an absolute music lover, I love all music. Mostly Russian. Not very foreign, because I have a problem with languages: I went in for sports and I had no time for English. And it is important for me to understand what they sing about.
– And now who do you listen to from Russian music?
– I like to listen to Kirkorov, I know almost all his songs. Vladimir Kuzmin. His song "You are a fairy tale in my life" is one of the most beloved. If you take from the current music, then this is probably Mot, Navai. I like lyrical tracks with meaning, about love, parting.
– Tell us about your first feeling when you went out into the public. Was there excitement?
– I sing in public, if only with friends, at some birthdays. By the way, I sang at Mot's wedding. I wrote a song especially for them, and that's where I got worried. Because people were different, and there were stars. And at the moment when I wanted to speak, Timati, L One come and sit in the first row. I go to the microphone and think: e-mine, now I will embarrass myself. It was exciting! But, by the way, Mot liked it, L One wanted to pin me up somehow, but Timati supported me.