News
Announced the MSK-IX Peering Forum in Moscow on December 9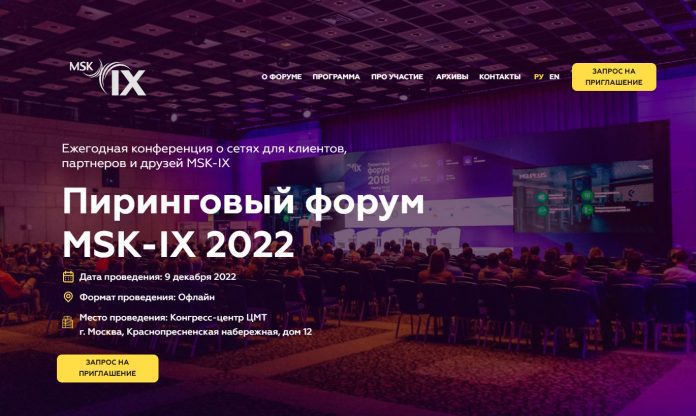 After a forced two-year break caused by the pandemic, MSK-IX peer-to-peer forum will be held offline in Moscow on December 9, MSK-IX reports.
MSK-IX Peer-to-Peer Forum is an annual conference dedicated to communication networks, as well as the services provided through them.
For 17 years, MSK-IX has been bringing together members of the online community, providing a platform for them to exchange opinions, share best practices and share unique case studies. And at the same time, he celebrates his birthday with many friends – in 2022 MSK-IX turns 27 years old.
The organizers of the forum have prepared an up-to-date and rich business program, consisting of three blocks. Participants of the event, which will include representatives of telecom operators, content providers, cloud platform providers, government agencies, data centers and system integrators, are expected to receive technical reports, a detailed story about the new opportunities that MSK-IX provides partners, as well as a panel discussion with participation of leading experts of the telecom market.
The conference is not limited to the business part only. Also, all those present will have the opportunity not only to meet with colleagues, but also to conduct effective networking using a special mobile application. It will allow you to set up a meeting for any registered forum member at a certain time and in a certain place on the site. A special room will be equipped for these purposes.
To participate in the event, you must apply at the official conference website.