News
An office of Astra Group of Companies opened in St. Petersburg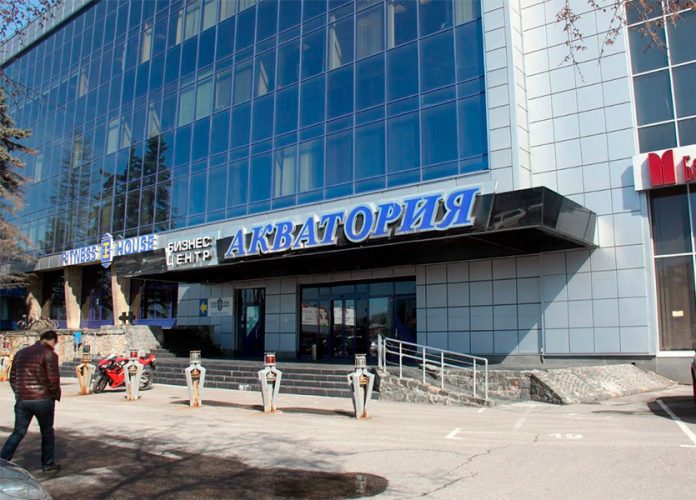 The new office of Astra Group of Companies opened in St. Petersburg (Vyborgskaya embankment, 61, Aquatoria Business Center), 26 employees already work in it, informs company on Tuesday.
These are the developers of Astra Linux OS, Brest virtualization tool, Termidesk virtual workstation connection manager, RuBackup backup complex, WorksPad mobile application for organizing corporate workplaces, RuPost corporate mail system, engineers, sales and partner managers, presales. Attracting specialists directly on the ground enables the vendor to respond sensitively to the needs of customers and to understand well the specifics of St. Petersburg and the Northwestern Federal District, the report says.
Astra Group of Companies has extensive experience in implementing projects for the implementation and transfer of infrastructures to domestic solutions. Transition tools and methodologies have been developed. They allow you to maintain the performance of information systems even in the absence of direct analogues of foreign software. Opening your own office will significantly facilitate access to this knowledge and opportunities for St. Petersburg organizations in various industries: government agencies and corporations, oil and gas and energy companies, industrial enterprises and others. The vendor is ready to conduct pilot projects for them, deploy demo stands, assist in designing infrastructures based on their products, as well as other domestic developers. The transition of companies to domestic software is a large-scale work, which Astra Group of Companies will help to comfortably carry out in a complex, providing a whole interconnected ecosystem of solutions.
Astra Group pays great attention to the training of highly qualified specialists in the field of ICT. For 4 years, the company has managed to build a system of personnel training in system software at all levels of education: from schools to universities and centers of further vocational education. Tens of thousands of students are trained annually, the company cooperates with more than 400 specialized educational organizations. In 2022 alone, Astra Group acquired more than 100 new partners, and their number is constantly growing. The vendor develops courses, trains employees on the basis of partners from educational organizations, and implements a number of programs: Astra School, Astra University, Astra Career, and others. All these programs are planned to be actively developed in the Northwestern Federal District. This work has already begun. The company cooperates with 13 universities of this federal district, including Polytechnic University, Mining University, LETI and ITMO, as well as with 6 colleges and 7 schools. 62 students from St. Petersburg universities participate in the Astra Career project, and another 36 students participate in the Astra Scholarship.
Also interesting is the example of GBOU secondary school No. 416 of the Petrodvorets district of St. Petersburg, where a complete migration of the administration of the institution and the educational environment to the Astra Linux operating system was implemented. The school uses it and related application software in the process of studying the main computer science course.
Astra Group of Companies is systematically strengthening its activities on import substitution of information technologies in the regions. In addition to St. Petersburg, the company has already opened offices in Nizhny Novgorod, Crimea and Vladivostok, Irkutsk and Innopolis (Tatarstan). To work in the field, the vendor attracts the best professionals from all over the country. Also, many employees in the regions work in the company in a home office.
Now the company is actively recruiting specialists: developers, testers, architects, Linux and Devops engineers, specialists in information security, server virtualization, etc. Astra Group of Companies invites individual teams for cooperation on projects or areas for specific tasks. This allows us to implement the large-scale tasks that the group of companies faces, including in terms of active development in the regions.
Andrey Klimov, Deputy General Director for Sales, Astra Group:
"Over the past 1.5 years, we have been opening offices throughout Russia, trying to strengthen our positions in the regions. The office in St. Petersburg makes it possible to be closer to customers and respond more quickly to the challenges and expectations of the market. Its opening will allow companies in the NWFD to migrate to domestic software faster and more comfortably. In addition, the region is valuable in terms of training strong professional personnel. Of course, we would like to see these well-trained young professionals in our team. The presence of an office greatly facilitates the task of attracting them to work and participation in the creation of a new IT-state."