Story
After the summit, Kid Ajvn is preparing a tiktok bootcamp. In Pec pod Sněžkou for 97 thousand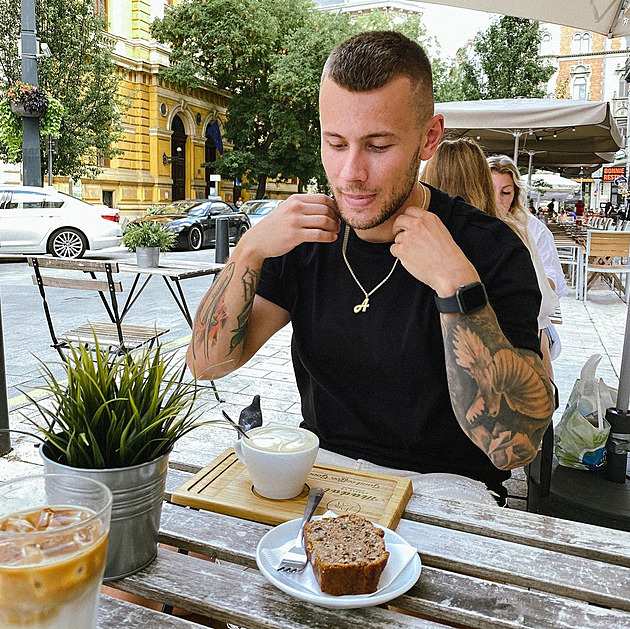 The Tiktok summit has its continuation. After the online meeting, its creators come with a camp, this time with a personal meeting. It is supposed to last three days, and for the next six months, the organizers will assist participants with how to present themselves on TikTok. All this for 97 thousand crowns.
The Tiktok summit by influencer Ivan Kloc aka Kid Ajvn and his girlfriend Lera has long since ended. However, the pair decided to continue teaching people about the art of TikTok. All those who registered for the summit, which was held entirely online, are now receiving emails inviting them to the next event. This time it is a so-called bootcamp, i.e. a personal meeting that should be full of intense learning and information acquisition.
"As part of our TIK TOK MASTERY offer, we have opened the possibility of 1-on-1 cooperation directly with us to create and build your TikTok profile and all marketing materials, including creating videos, getting followers and everything else," a personalized message invites. What's going on? About the three-day meeting in Pec pod Sněžkou. With Kid Ajvne, Lera and theoretically nine other people. The entire event is limited, anyone can sign up, but the organizers will only choose ten participants.
In order to get on the course, you have to fill out a questionnaire. In it, he answers, for example, questions about how many contacts he has in his mailing list, what his monthly revenue is, and the like. The questionnaire serves as a kind of request for an invitation to an entrance call. According to the email, everyone who wants to get to the bootcamp must undergo it.
The event itself takes place in Pec pod Sněžkou and, as the organizers point out, it is not cheap entertainment. "This form of cooperation is not for everyone. It does not cost a lot of money (specifically 97 thousand crowns). And we choose the participants carefully," is on the menu. Unlike previous events, when the price of the summit and the course was calculated at dizzying amounts, but with a big discount, there is no talk of any discount here. A potential interested party would probably have to prepare almost one hundred thousand crowns.
According to the email, the event should take place in the Grand Hotel Hradec, at least that is what the photo of the hotel, which is attached to the message in low resolution, suggests.
200 ways to earn
He invites the couple quite intensively to the bootcamp. In the last email from Monday morning, they claim that more than half of the places are already taken. "We currently have 6 applications on our table. 4 of them are confirmed. More calls await us." the organizers write.
The editors of antiyoutuber.cz got in touch with one of the participants of the TikTok summit with questions about whether such a bootcamp makes sense to him. "If a person should really get what is written at the bootcamp, i.e. intensive transfer of information and subsequent six-month guidance, it probably makes sense. Especially if you have a business that TikTok could benefit from. But from my experience, I was expecting something like this since the summit and my expectations were not very fulfilled. So I will not send the application for now," said Tomáš, a participant in the summit who runs his own business.
As he himself stated, part of the program is not only a three-day trip to the Krkonoše Mountains, but it should also include subsequent six-month guidance and help directly from Kid Ajvn and Lera.
He also invites Ajvn to his program on his TikTok, which he otherwise fills with content from his podcast and participation in the third Clash of the Stars gala. He claims that making money on TikTok is not just about streaming, but that he and Lera have found over two hundred ways to make money on the app.
@kid_ajvn

You can download the PDF for free at ttsummit.cz/darek 🚀⚡️ inspire yourself! 🙂 today also starts the 5th day of our tiktok summit with other speakers, which is also free. Registration in bio 🔔

♬ Location – Ravens Rock