Story
Actor Jiří Krampol admitted under siege by women: I lost 180 thousand!
Actor Jiří Krampol (84) lost a large sum of money. Although he tries not to think about it, he felt it in his bank account. It is not an insignificant amount for him, and as a pensioner he would make his life a lot more pleasant with the 180,000 he lost.
Actor Jiří Krampol he paid for his gullibility and lost almost two hundred thousand. Although it happened some time ago, he still cannot forget the ugly experience.
He was never a very thrifty person, nor did he want to invest, he took it as a way to enjoy life first and not to look at money. Finally, he was persuaded that he should save something for the back door. And that didn't pay off for him.
"I put the money in the bank, where they told me that it would give me interest, and in two years I found out that I lost 180 thousand," the actor spoke in front of the Expres camera.
How is it possible that so much money could be "lost" to him from the banking institute?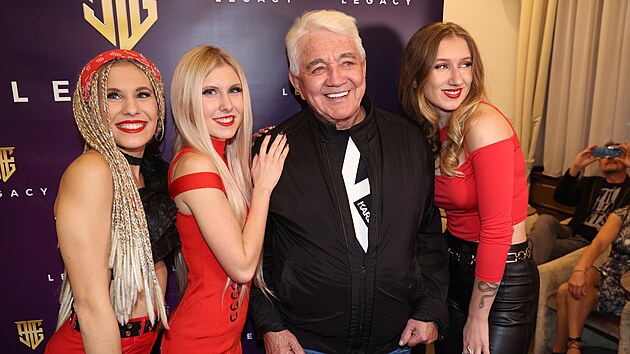 Jiří Krampol was in his element among the girls from the band Red Zone.
"They told me it couldn't fail at any cost. So it didn't go bankrupt, but it went down, and I would have to wait maybe twenty years for it to go up again. But it never went up during the time I was with them. I'm just not the type of entrepreneur, I've never been, so I'd rather not get involved." added Krampol.
In the company of the band Red Zone, he forgot about his troubles with finances and next to the young ladies, he twirled like a young woman. You could tell he was in his element around people, especially pretty ladies.